Featured
Info
Website:
Events Held:
149
Top Categories:
Classes
Social Events
Primary Locations:
Charlottesville, VA
Waynesboro, VA
Fun Nite Art, LLC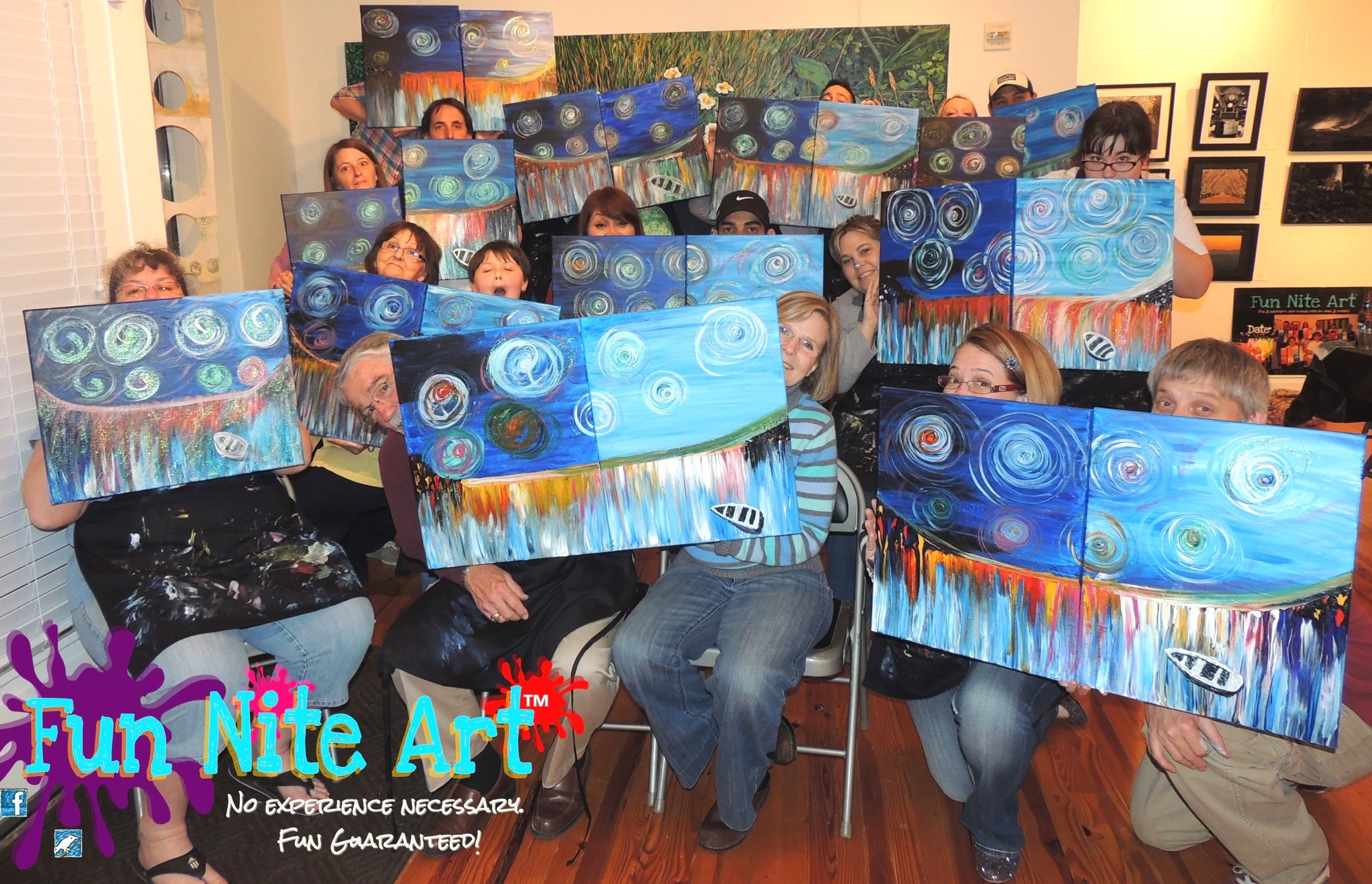 Fun & energetic art partay's for all ages and stages! No experience necessary. Fun guaranteed!
Fun Nite Art is the perfect fun nite out for people of all ages and stages! We offer artistic fun nites where even the most challenged will come away with a personal masterpiece! If yours isn't gallery-ready, at least you'll have had a ton of FUN creating it!
You work hard, everyday for your family. You know they appreciate it... but you're still feeling stressed, right? Well, come and enjoy the newest Fun Nite Out, in town! You will be amazed at how expressing your creativity will relieve your stress! You need not be artistic to participate in our classes! Promise!! You KNOW you're curious! So, bring a friend and see what this is all about!

**Registration includes:**

Painting materials: Canvas, paints, apron, and embellishment choices depending on the subject matter

Art instructor in a small group setting giving individual attention

Memories are included for free!
Class-sizes are kept small to ensure fun by all! So make sure you register early and quick!  (which means right now) :)
**Your Fun Nite Art is transferrable to another person. Thus, if you are unable to utilize a ticket or promo code to a FNA event, you may sell it or transfer it to another friend or family member. Thus, we do not offer refunds on any of our events. Your ticket is for an entertainment event, such as a concert. **
Events
Your message has been sent!